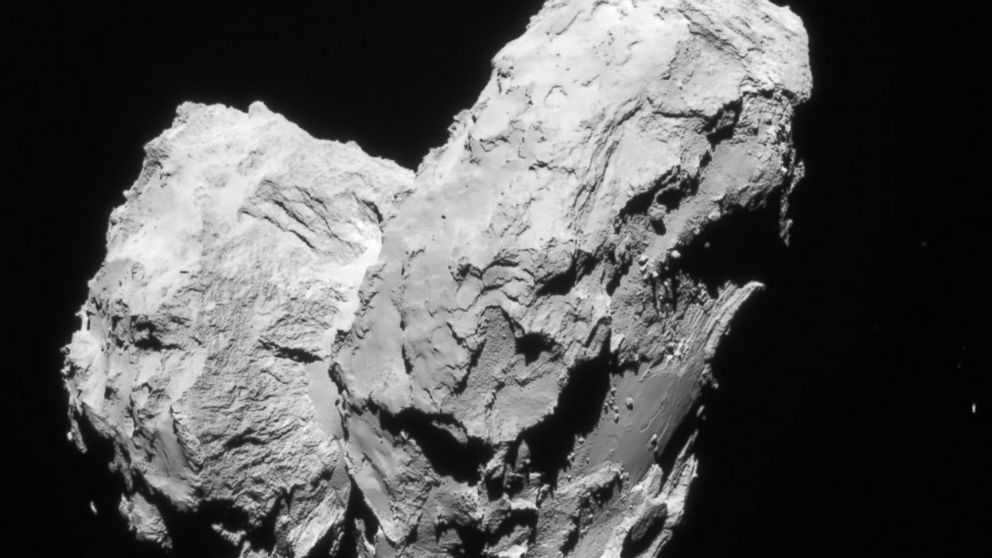 A year after Rosetta first slipped into orbit around
comet
67P, the
European Space Agency
's probe continues to bring back intriguing new images and insights about the behavior and composition of the rubber duck shaped comet.
Rosetta got up close and personal with the comet, which is located somewhere between the orbits of
Mars
and
Jupiter
, one year ago today, after a 10-year chase spanning more than 4 billion miles across the solar system. More history was made when the orbiter helped send the
Philae lander
to the comet's surface.
While the Philae lander had a tumultuous landing and has had intermittent contact with Earth, Rosetta has continued to send back a treasure trove of scientific data about the speeding comet.
One of the first major finding of the Rosetta space probe upended the theory that water was brought to Earth by comets.
After the formation of Earth some 4.6 billion years ago, one hypothesis is that water would have come after the planet cooled down, likely from collisions with comets and asteroids.